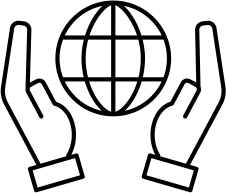 Community Involvement
As a company, our blessings are plentiful. We believe in sharing those abundances through our employees with our communities. We continually seek ways to give back, not only to our employees who are in need, but to those in our community who are less fortunate. We invest in our local school programs as well as other charitable organizations.
Our founder established The Paragon Trust for Christ. The Trust provides financial donations to organizations and individuals in need. Our employees volunteer to contribute and also serve on Trust committees and provide input into how funds are allocated.

Career Potential
For those that who demonstrate the drive, ambition, initiative and go above and beyond while demonstrating our core values, we have opportunities that are endless. Our story is filled with examples of those who have started in entry level positions and are now in leadership roles. Your journey with Paragon Films may take you to opportunities in any of our plant locations. We are excited to watch the next Paragon success story unfold.

Benefits
Paragon Films offers outstanding benefits for employees including medical, dental, vision, life insurance, disability and retirement benefits.

Family Events
Your family is our family. We host several events throughout the year that spouses, children and grandchildren are invited too. We want to celebrate you with your family.

Your Health is Our Health
We take the health of our employees very seriously. In addition to our standard medical benefits, we provide added benefits such as annual flu shots to our employees, personal health assessments, discounted gym memberships and other wellness resources for our employees.

Investing in Your Future
We offer an excellent 401k retirement plan with matching by Paragon Films.